Upper Peninsula CAD Designers
A&S Industrial employs an experienced team that provides high-precision machine parts solutions. Utilizing our advanced CAD software and our team of design engineering experts, we can draft and design parts needed by companies in a wide range of industries, including general manufacturing, electronics, telecommunications, food processing and many others.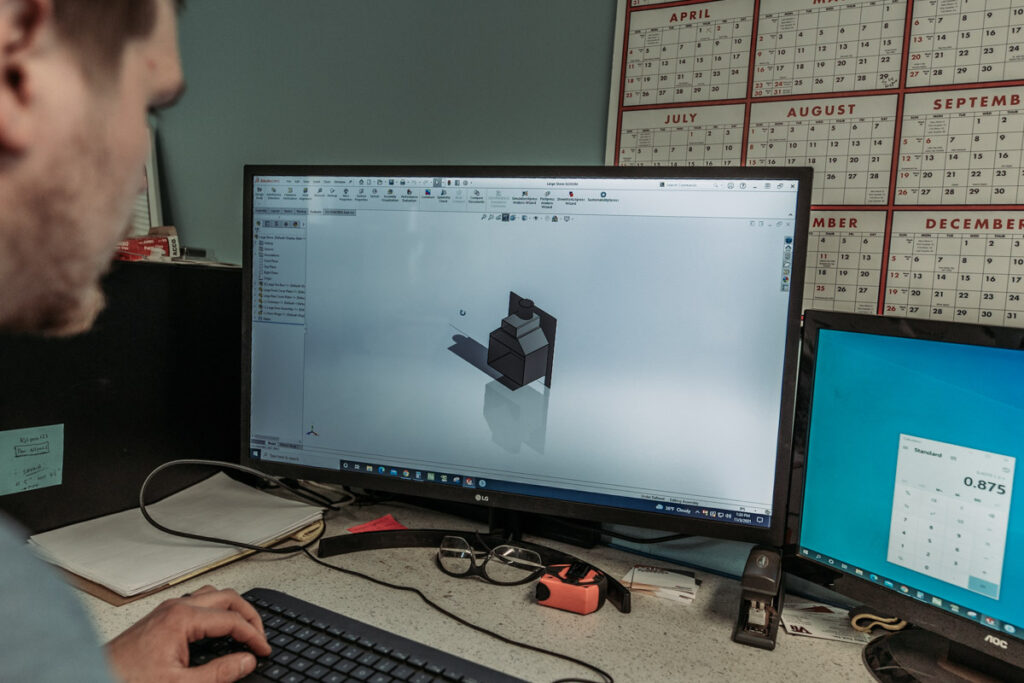 38 years of CAD Experience
Our in-house CAD designers work closely with our welders and CNC machinists to create complete solutions for new projects – from product design to prototype testing & quality assurance.
We use industry-standard software SOLIDWORKS to create the model for your part design. Our design team has years of experience creating custom models and prototypes for parts in a variety of industries. We will be happy to take your napkin sketches, concepts, or mock-ups and turn them into a professional design ready for production. After approval, let our full fabrication shop make your new design a reality.
Expert Engineering & Design for Every Job
Our team of design engineering experts is ready to help you tackle your next project. Contact us to discuss your project and receive a free quote.