Our team consists of highly experienced welders, CAD designers, and machinists who truly excel when it comes to quality fabrication work. With over 44 years combined welding experience, you can count on the A&S team to deliver high-quality parts on time and on budget. 
Over the years, we've worked on thousands of industrial and commercial metalworking projects, ranging from steel parts for heavy equipment to aluminum parts for OEM equipment. Whether you have full plans or just a sketch of what you want, we'll work with you to create a prototype and produce your part.
We also produce custom metal furniture under our High Rock Designs company. Check out our products page or request a custom piece.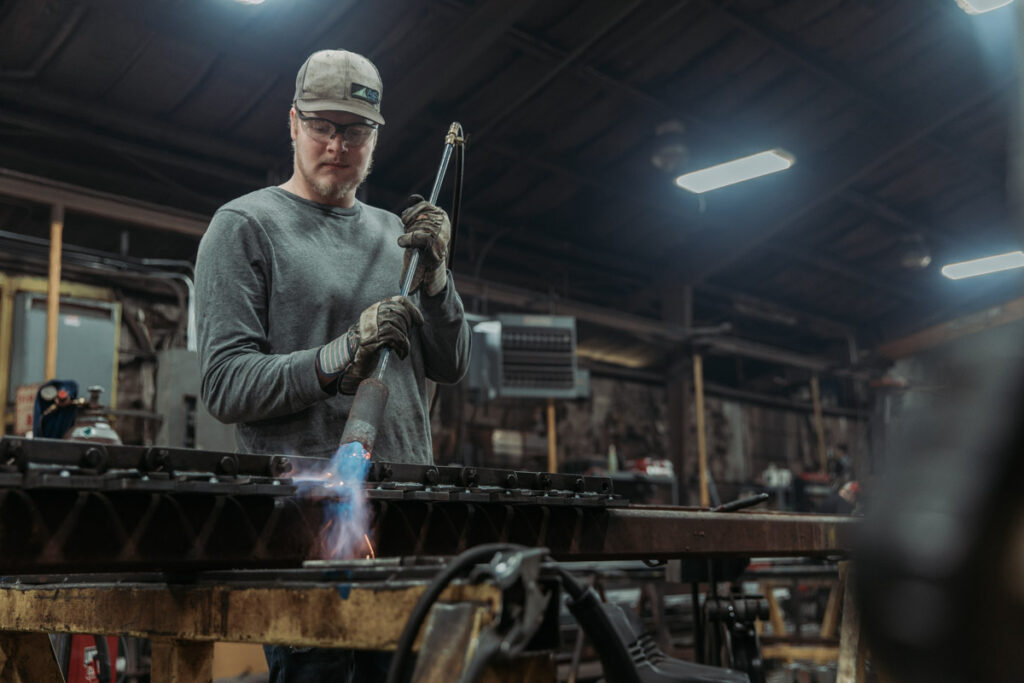 A&S Enterprise was founded in 2009 in the Upper Peninsula of Michigan with a clear vision: to serve the custom machinery and precision parts needs of the area's top companies. In 2017, A&S was purchased by Larry Anderson.
In 2019, Larry purchased Anderson Welding in Chassell and the two companies came together to become A&S Industrial. Today, A&S Industrial serves a wide variety of customers in several industries.
With each successful project, the reputation of A&S grew, enabling the company to gradually expand their customer base geographically and from an industry standpoint. Today, A&S-built machines and parts can be found across the globe, doing all types of work.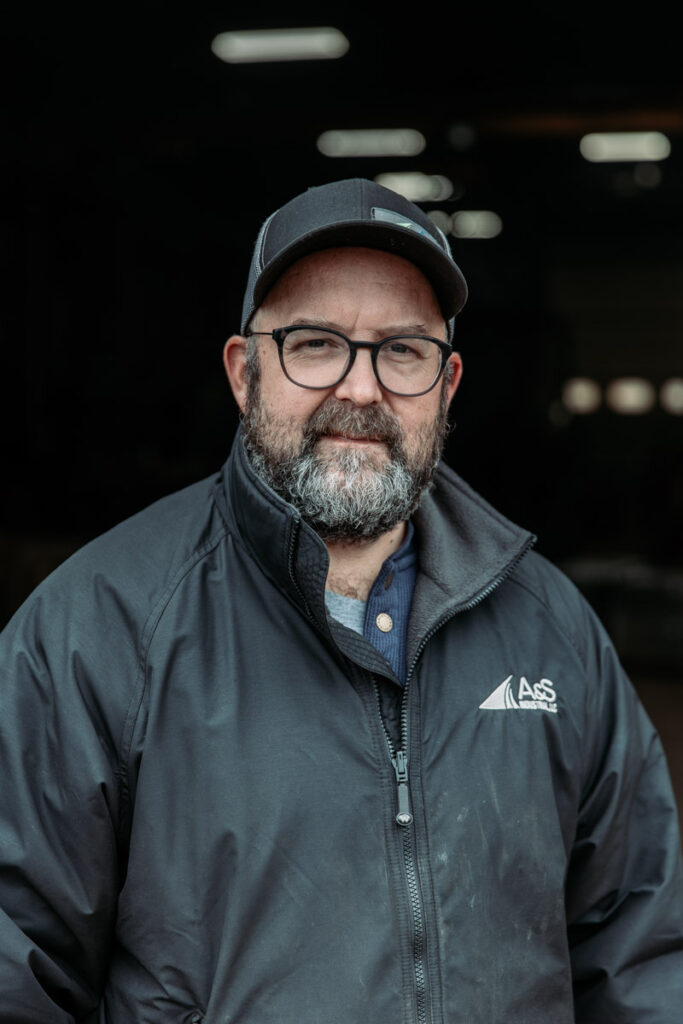 Larry has been a welder/fabricator for most of his life. In 2014, he started working for A&S Enterprise as a welder, fabricator, and manager. After growing the company by several employees, he purchased it in 2017, changed the name to A&S Industrial, and started looking for a larger space.
In 2019, Larry purchased Anderson Welding which provided a larger space for his growing business. He grew the company from 7 to 15 employees today. He has also invested in five new CNC machines to expand his team's capabilities. 
Larry also owns High Rock Designs, a custom metal furniture company based here in the Keweenaw.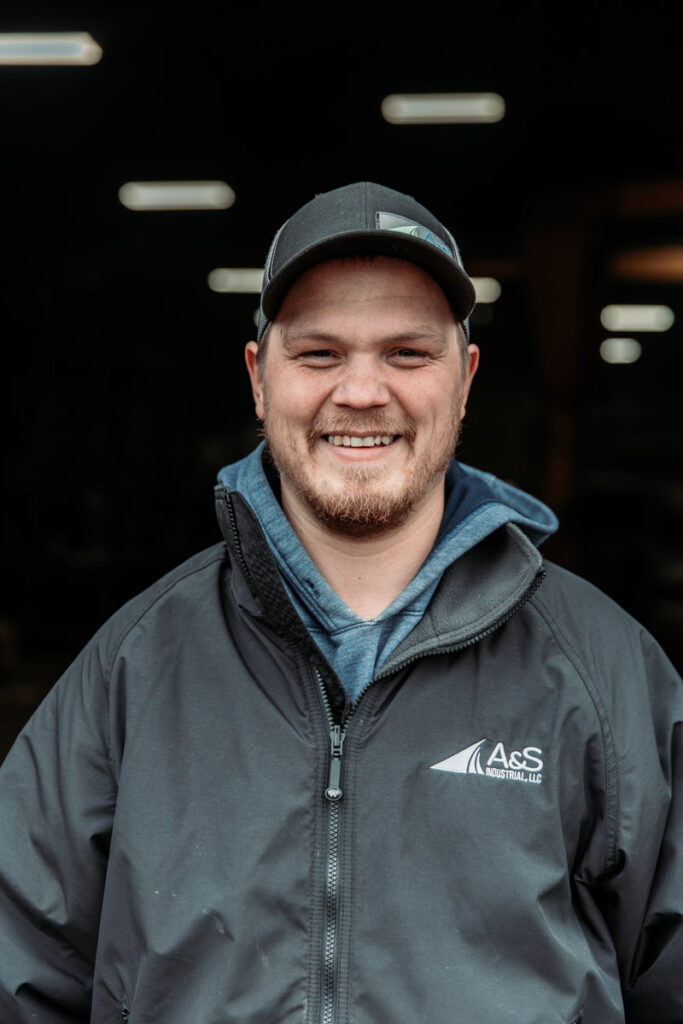 Luke grew up on a dairy farm where he learned the basics of fixing things. In 2011 he received a 2-year welding degree from Ridgewater Technical Collage in Willmar, MN.
Luke then moved to Palmer, Alaska after college, where he was hired on as a welder/fabricator at a local job shop. After six months of fabricating, the shop needed another CNC machinist, so he jumped on the opportunity. In 2017 Luke worked his way up to Machine Shop Manager.
He has experience programming and running CNC Mills, Lathes, and Waterjet. He also has experience fabricating parts in the mining, marine, aerospace, farming, security, and other industries. 
Eric has worked in the mechanical design field for the past 30 years using Solid modeling software to create many mechanical parts and assemblies. He has work experience in many industries including automotive, snowplow equipment, construction equipment, and marine equipment.
This has given Eric many opportunities and experiences utilizing different methods of manufacturing components throughout the design/manufacturing sector.
Eric grew up in a farming community in rural Minnesota, lived in the Detroit area, and has lived in the Copper Country for the past 20 years. He enjoys the many outdoor activities that the Upper Peninsula has to offer. 
From Prototype to Production
If you're ready to tackle your next machining, welding, or fabrication project, we're ready to help you. Contact us to discuss your project and receive a free quote.