Welding Shop and Metal Fabrication Services in the Upper Peninsula
At A&S Industrial, we are expert welders with the ability to weld many types of components used by a variety of industries. With in-house welding services, we can construct anything from large-scale pieces to intricate assemblies.
We specialize in a wide variety of metalworking and fabrication processes to bring our client's designs to life. From single projects to low-run production, we can handle just about anything you throw our way. 
Our capabilities include welding and fabricating mild steel, stainless steel, and aluminum. We can construct custom and standard welding and fabrication projects for angles, beams, channels, tubes, and other options.
44 Years of Welding Experience
Laser Cutter for Precision Parts
Our laser cutter allows us to machine precision parts with greater accuracy. Compared to a plasma cutter, our laser cutter makes much cleaner cuts resulting in less wasted material. Using this machine, we can cut up to ¾ inch mild steel and 5×10 ft steel sheets. Because of the high efficiency and consistency of this machine, we're able to produce greater quantities on shorter lead times.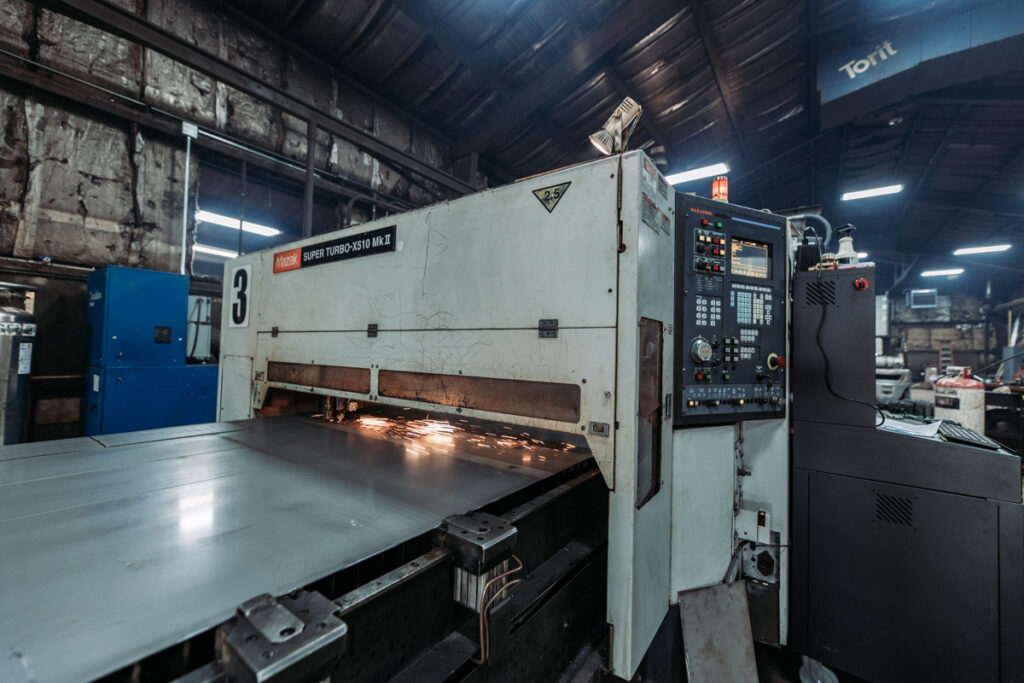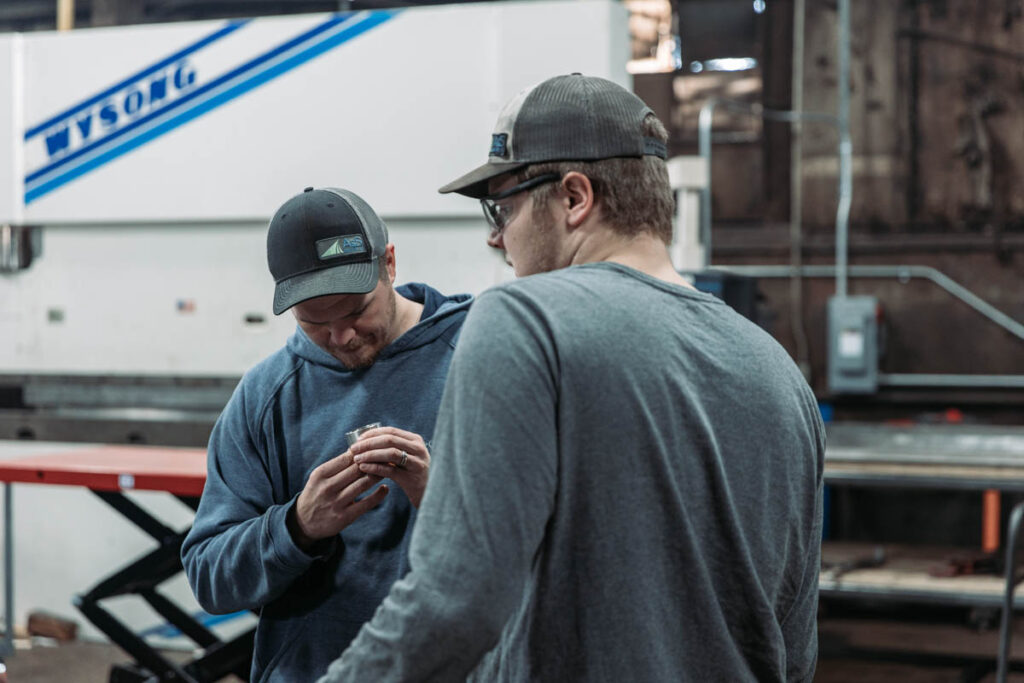 We use a CNC press brake machine to bend sheet metal material into different shapes. The setup time for a CNC press brake is substantially faster since the controller calculates all of the ram and backslip locations.
For production forming, it may also check for mistakes, compute the right bend sequence, and repeat the process over and over. Every curve created by a manually operated press brake would need the operator to reset the machine. Because our CNC press brake is programmable, it can quickly swap between different bends, pieces, and even materials.
TIG Welding
Tungsten Inert Gas – TIG welding is most common when small and precise welds are needed. It uses a rod feed and a torch, which generates the heat and arc, to join pieces. It is best for welding carbon steel, steel, aluminum, and other exotic metals.
MIG Welding
Metal Inert Gas – There are two types of MIG welding, one option uses bare wire as a filler, which joins thin metal parts together. The other uses a flux core to join the parts. It is typically used for the welding of carbon steel, steel, and aluminum.
Stick Welding
Stick welding, or arc welding, uses an electrode welding rod to join two parts together. It works on dirty materials, cast iron, and materials in adverse environmental conditions. Because of the thickness of the weld, it's regarded as one of the strongest welds. However, the parent materials also determine the overall strength of a weld. It is most commonly used for job-site work or outdoors to weld carbon steel or stainless steel.
Fabrication is a broad category of different processes and stages of  production. Some of the subcategories involved in fabrication include: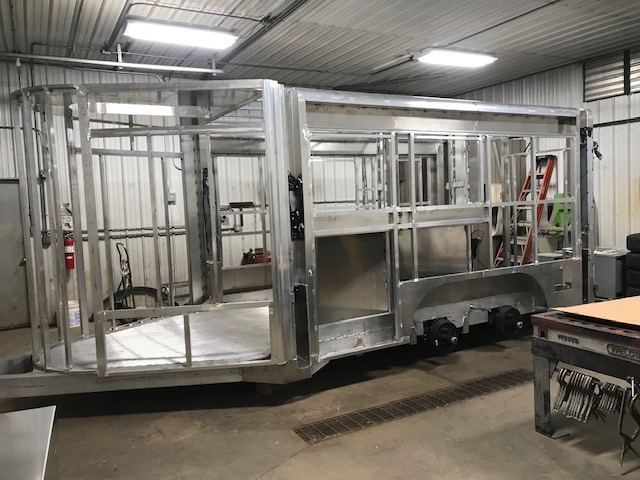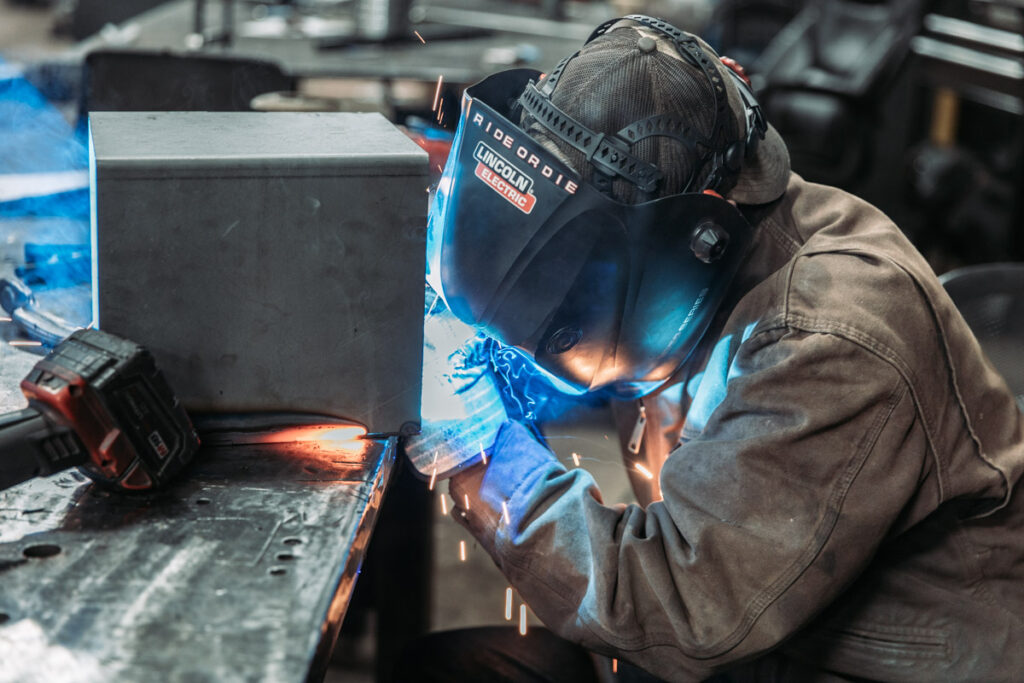 Over the years, we've fabricated thousands of different metal parts for our customers. Attention to detail and quality work is what we pride ourselves on. Some of the projects we've worked on include: 
Fuel/Hydraulic Tanks

Aluminum Horse Trailers

Industrial Process Equipment

OEM Fabricated Parts

Prototype Parts 
Expert Quality Welding for Every Job
If you're ready to tackle your next welding project, our team is ready to help you. Contact us to discuss your welding project and receive a free quote.